Another amazing workshop – zinemaking – was done on Sunday 27th August.
I've done it before but this time is more interesting with so many participants joining the workshop, and I was one of the team organisers. I learned a lot form the participants on how they created their own zine and the story behind it. Not only migrants but some Singaporean students were very enthusiastic about the workshop and they shared their opinion on how they see migrant activities.
My favourite zine was from Cheryl Hong, pictured here below. She explains why she repeated the word crazy – sometimes we feel like we could go crazy in our minds, and I strongly believe in turning to the arts and friends and community for light and support.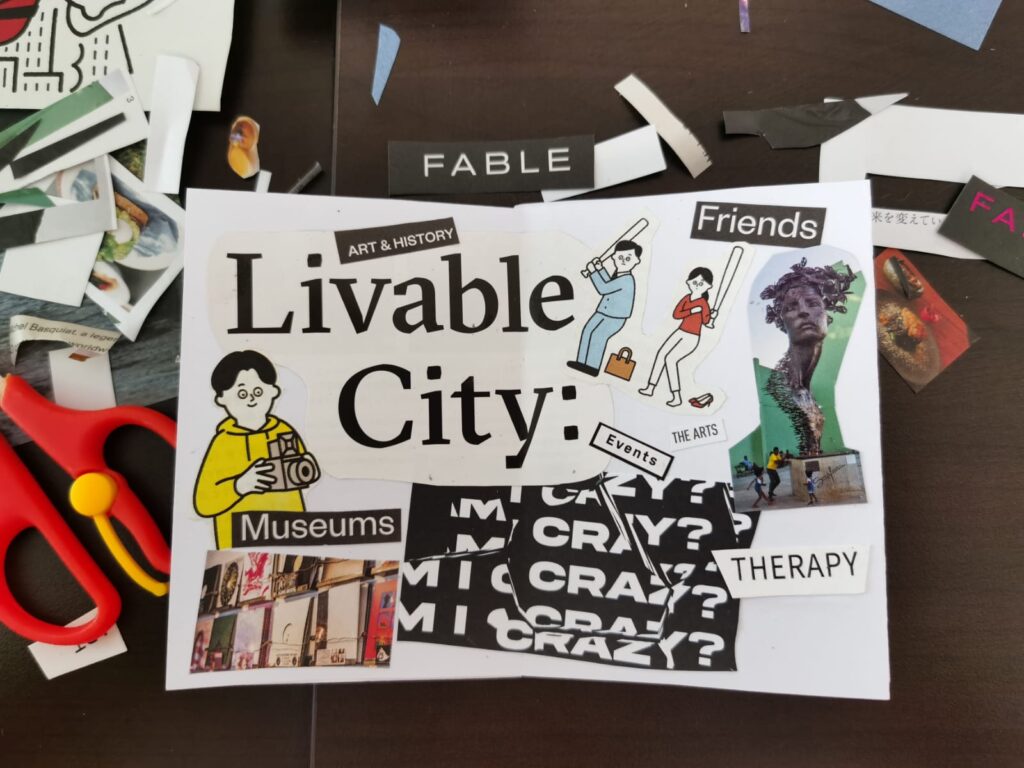 For myself, doing zinemaking is one of the interesting things that I can do to create a story from the things that people think is useless but actually can have so much meaning behind it. I think all zines are amazing cos they all have their own meaning. All look so good to me cos they have a story behind their creations.
Some migrants who were first timers joining this workshop are hoping to see the next workshop. I wish Sing Lit Station will continue supporting migrants in creative writing and workshops, it will never feel tiring to help to organise this workshop. I'm looking forward for next project.
Written By
Sonie Serrenade